Back to News
Sleep on one of the largest lakes in Europe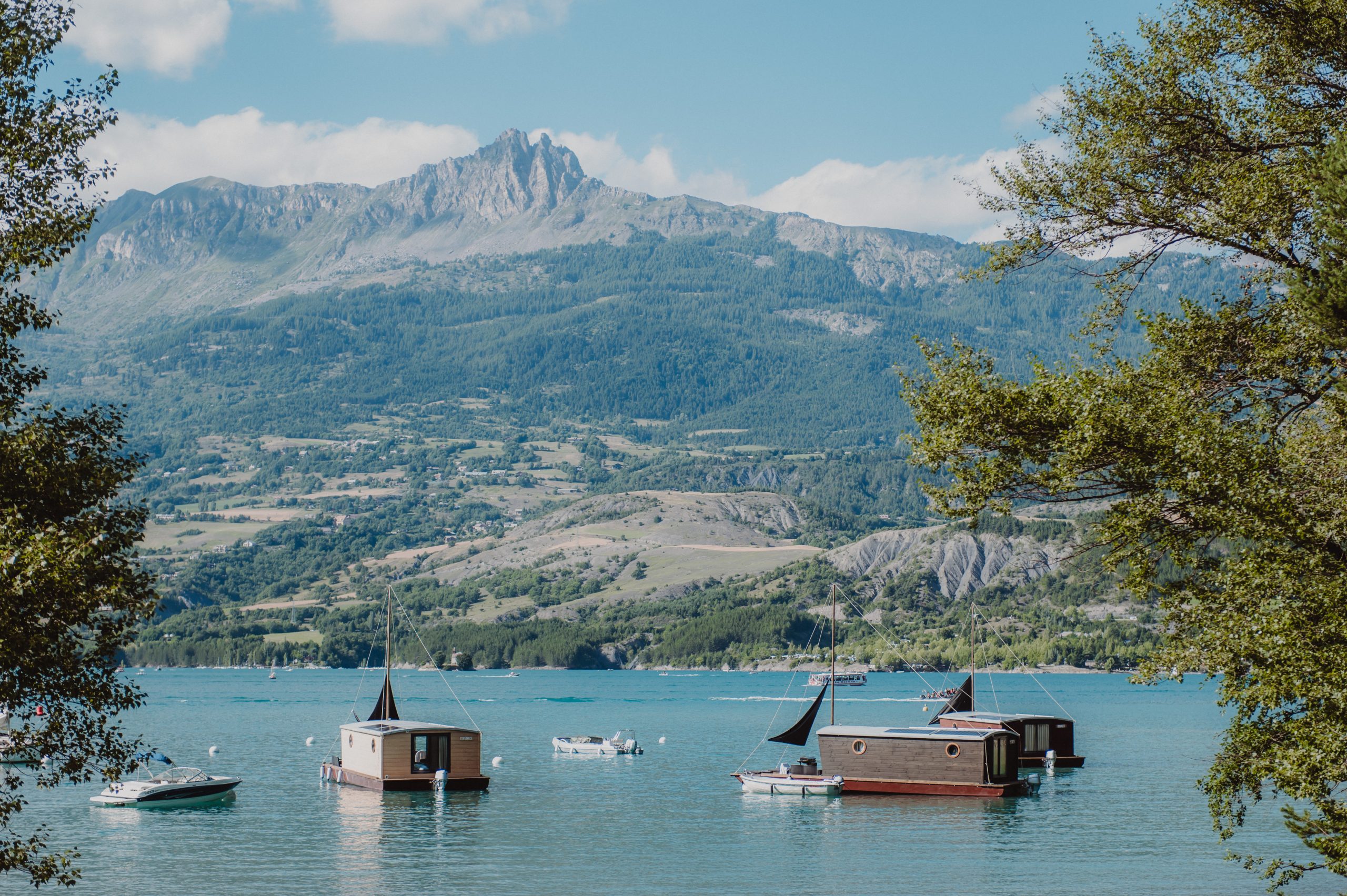 Feed your inner Crusoe by renting a houseboat on the lake.
These authentic barges used to haul sand along the Loire river and have now been fitted out for a wonderful floating holiday on Serre-Ponçon lake.
Decked out all in wood and fitted with a cosy interior, a reservoir of water, a gas cylinder and solar panels, the houseboats afford a sense of adventure during your Hautes-Alpes holiday.
You reach it using a boat departing from the Paillote du Lac pier. From your cabin porthole above the water, you can admire the setting of Serre-Ponçon lake and Foreston Bay.
Les Toues Cabanées du Lac has got the European eco-label.
To discover your Freshwater Marine Experience in Toues cabanées du lac: www.touescabaneesdulac.com/.
To come to the Paillote du Lac:
By car. Bay of Foreston, Route Orbanne, Lake of Serre-Ponçon
05160 Le Sauze-du-Lac
20 minutes by car from the hotel la Robéyère.