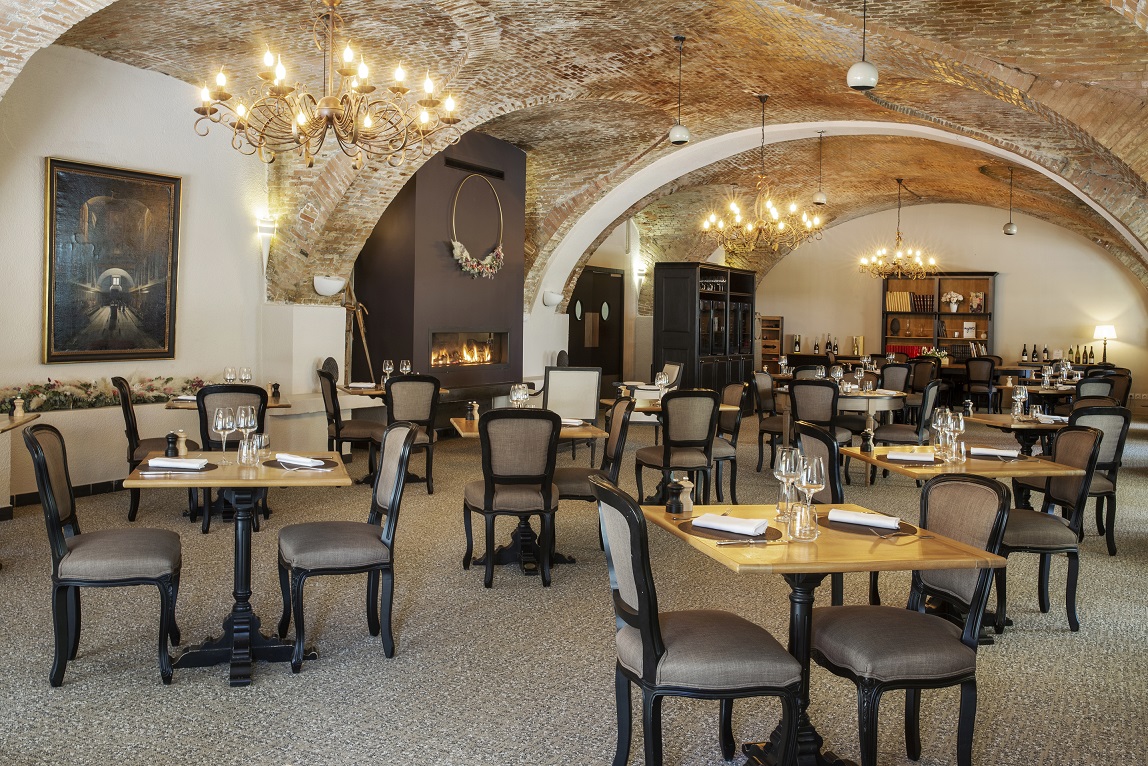 Restaurant La Robéyère
A warm and friendly place with a difference
The Restaurant La Robéyère is the heart and soul of the former family mansion, located in the former stables. The superb 18th-century vaulted hall provides a glimpse into the rich history of the place. You may sip on drinks at the bar with its intimate atmosphere, then settle around the fireplace to sample inspiration cuisine. The Hautes-Alpes light pours through the large studio-style bay windows, as an invitation to contemplate the summits from the panoramic terrace of the Hotel-Restaurant La Robéyère.
Local cuisine inspired by seasonal produce
The Restaurant La Robéyère chef has drawn up lunch and dinner menus with an emphasis on local delicacies. Fruit and vegetables grown in Hautes-Alpes, trout from the Vallée de la Durance, cheese from cooperatives and farms in the Southern Alps: The seasonal cuisine served at the Restaurant La Robéyère is crafted from top-quality raw materials, and has been awarded the Hautes-Alpes Naturellement ® label.
A snack menu is available at the Robéyère restaurant for weekly lunches. The restaurant is open from 7:00 p.m. to 9:00 p.m. every evening, except on Sunday. The Bar welcomes you from 7:00 a.m. to 9 p.m.
Reservation recommended on Saturday evenings and holidays.
The restaurant menu
MENU PRICING
Starter + main dish / Main dish + dessert 35 €
Starter + main dish + dessert 44 €
PRICING FOR INDIVIDUAL DISHES
Starters 14 €
Main dishes 28 €
Desserts 10 €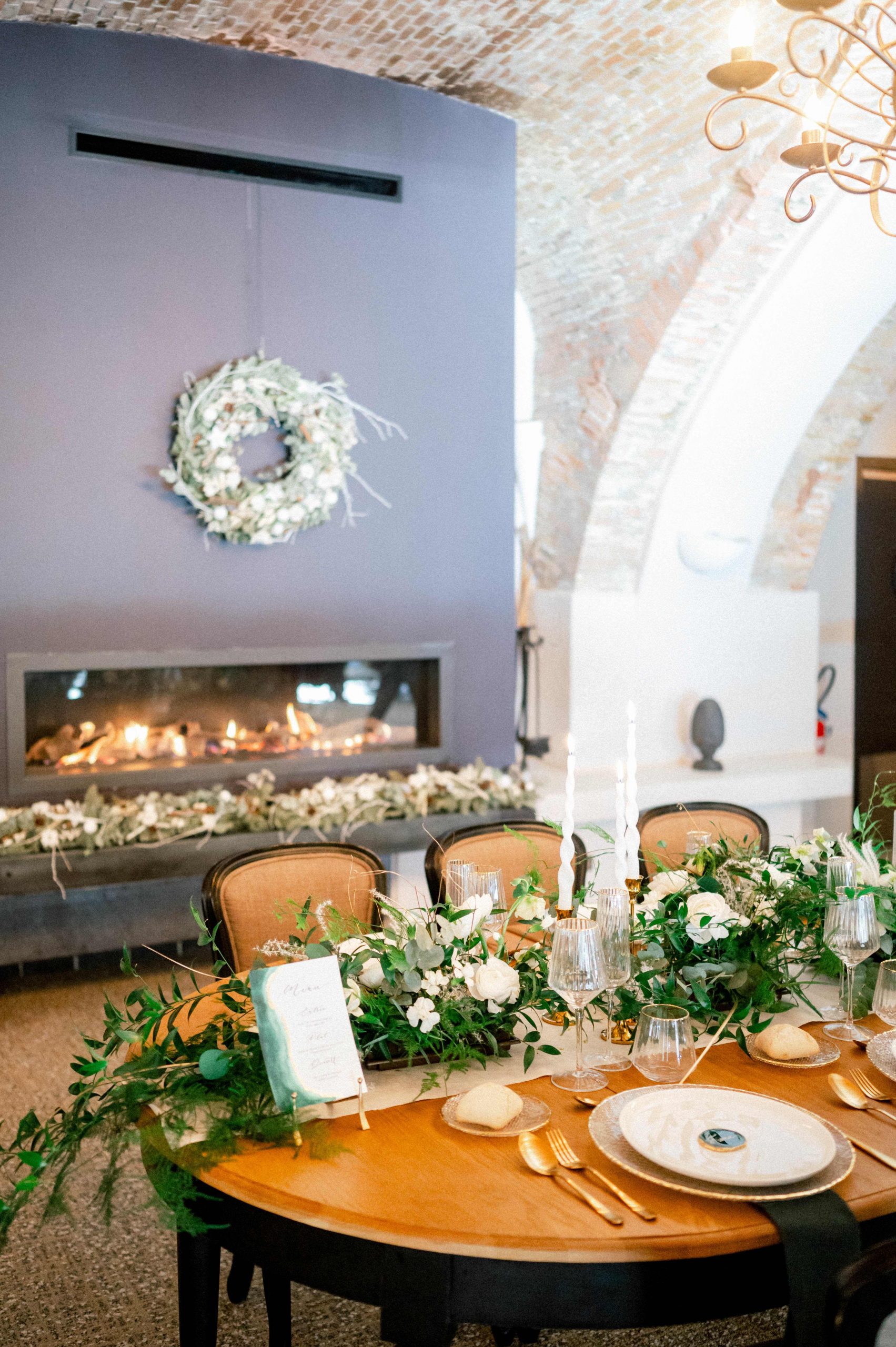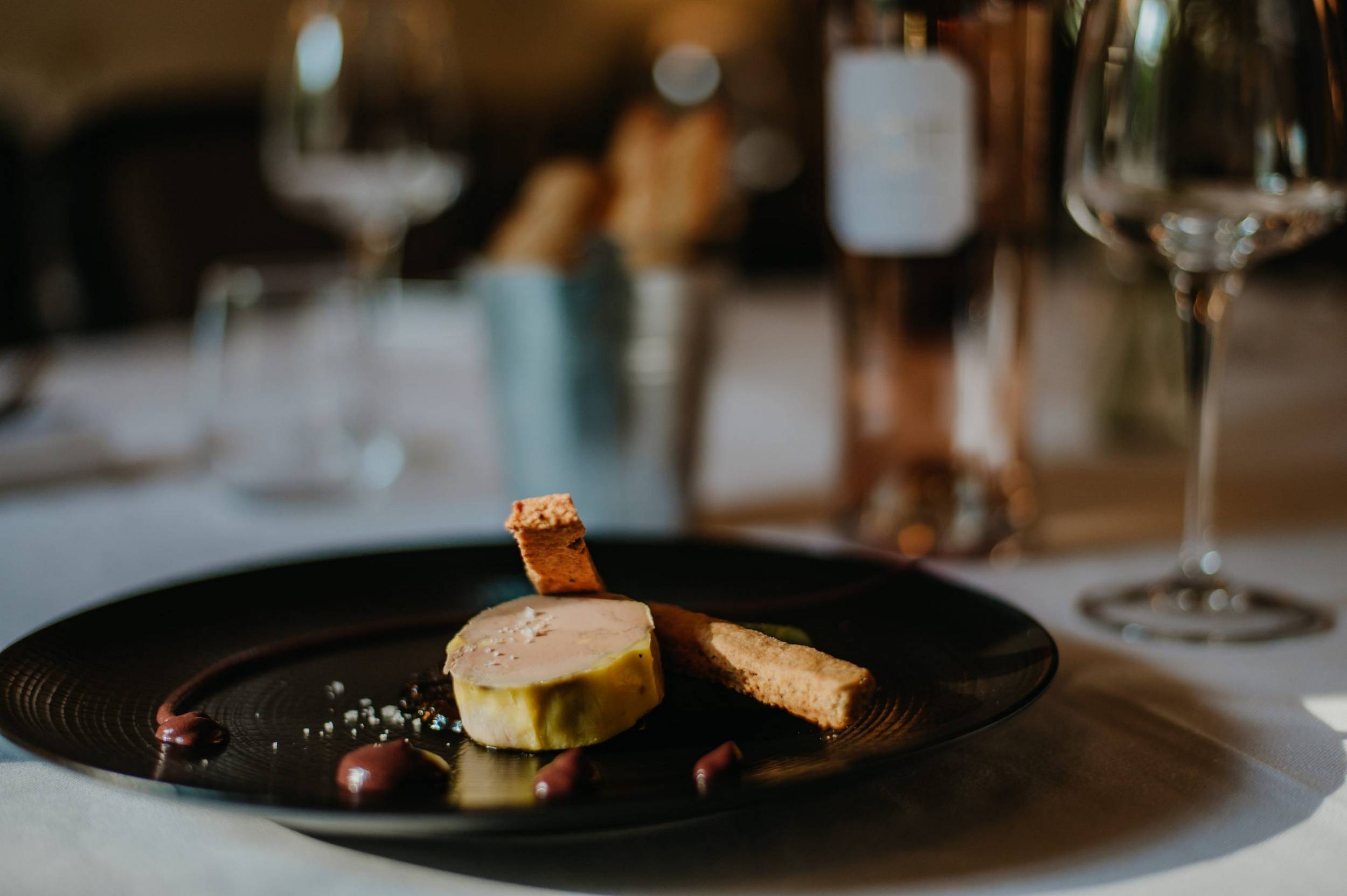 Starters
Green Puy lentils, home-smoked Bømlo salmon

Poultry terrine with foie gras and genepi, vegetable pickles

Snacked scallops, parsnip cream and fresh herbs

Starter of the day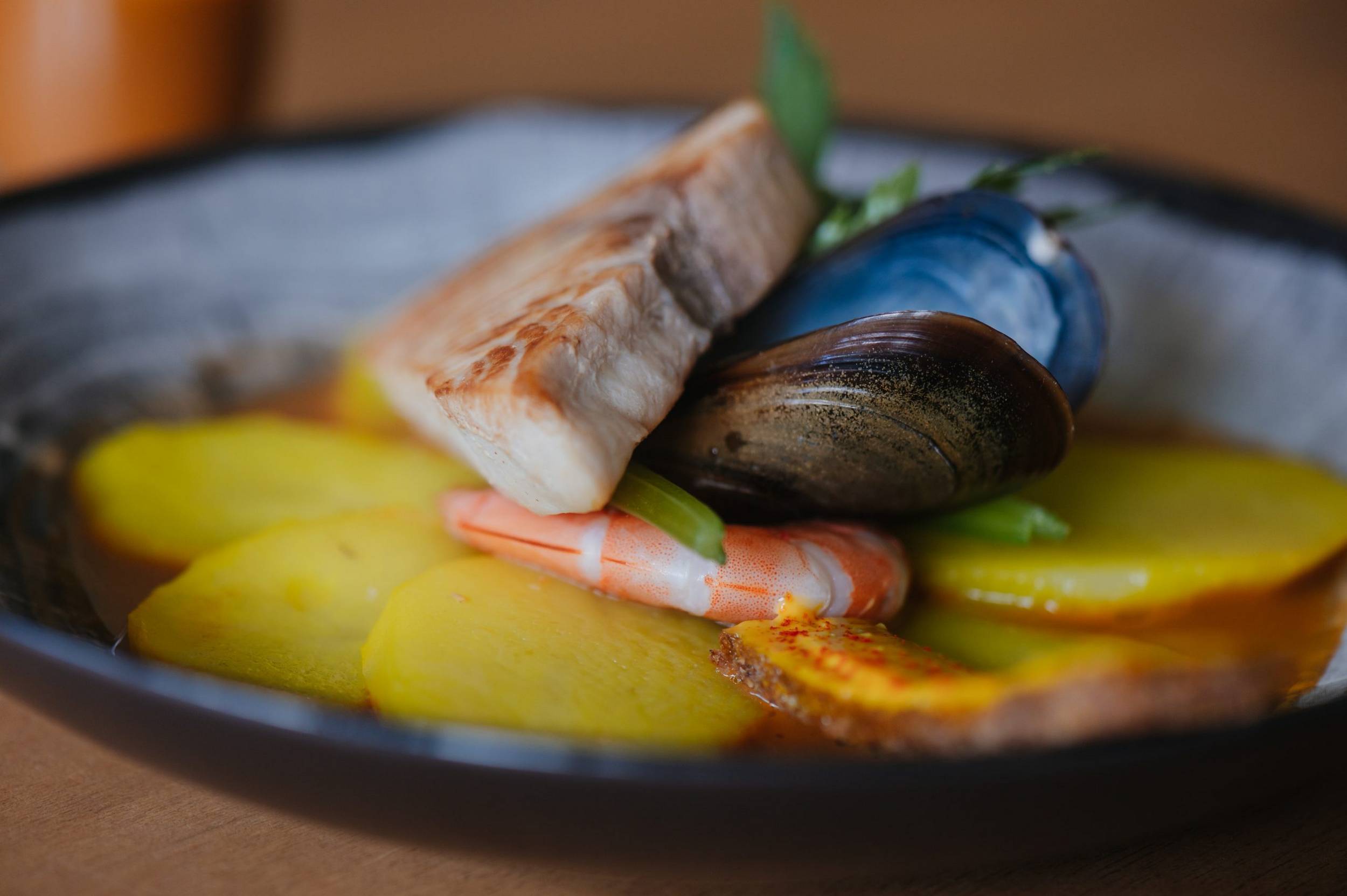 Main dishes
Wild boar stew with carbonade, fresh linguini

Grilled duck breast, reduced juice, roasted pumpkin and butternut
Grilled pollack fillet, roasted fennel, cabbage leaves with sesame oil
Dish of the day
Desserts
Home-made brioche, French toast style, salted butter caramel

Grand Cru chocolate heart, chestnut cream and whipped cream

 

Cinnamon apple pie from the Hautes-Alpes

Dessert of the day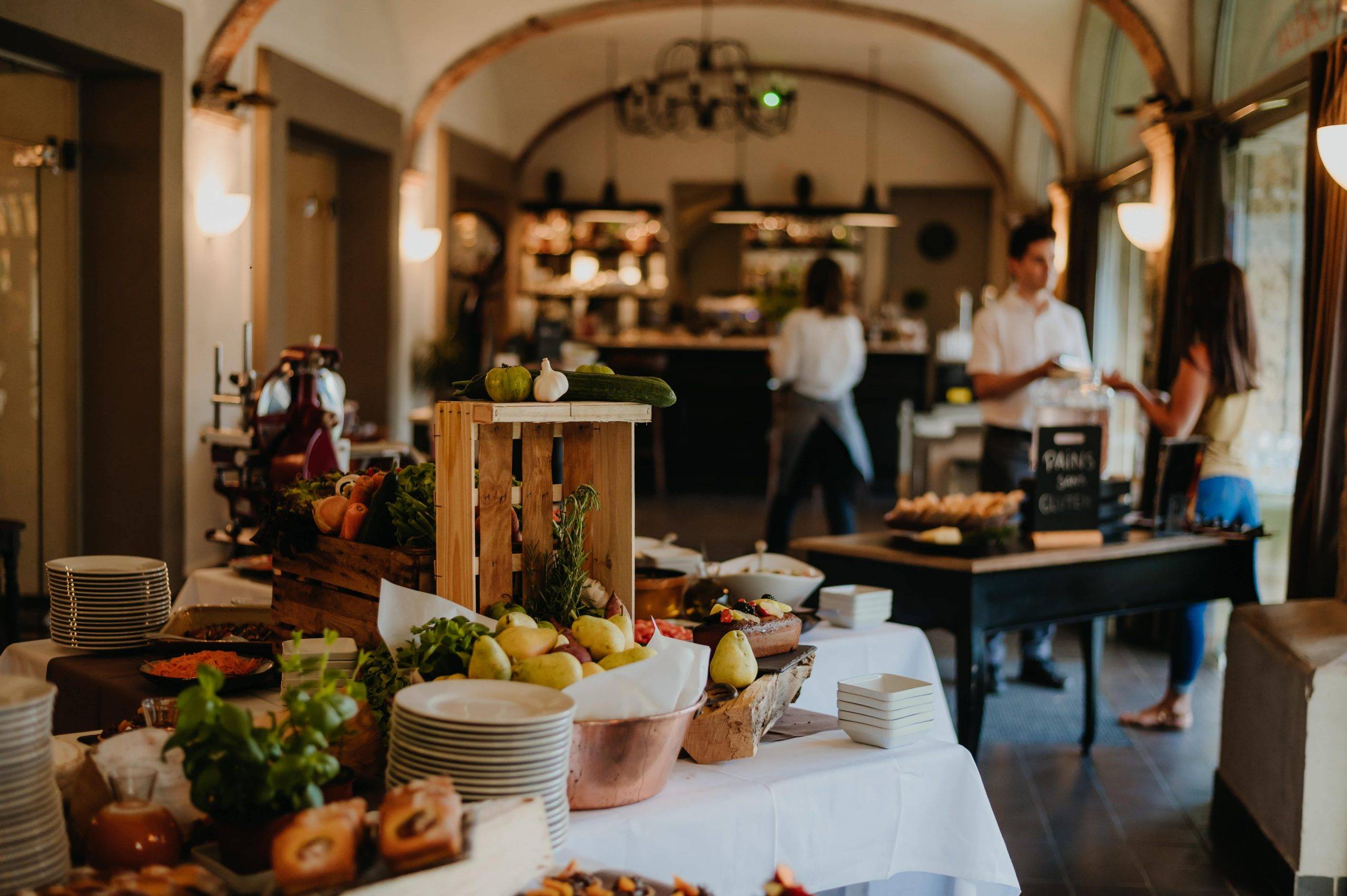 Brunch is back
Continental and local breakfast
English hot breakfast
Cup of prossecco
Nordic starters
Hot buffet, dishes of the moment
Fingers in the jar of jam, cheeses and desserts
Hot and non-alcoholic drinks included
Every Sunday, 11:30 a.m. – 3 p.m.
39€ per person, 20€ for less than 12 years old
The terrace
Breathtaking view of the mountains of the southern Alps, from the panoramic terrace, from breakfast to dinner.