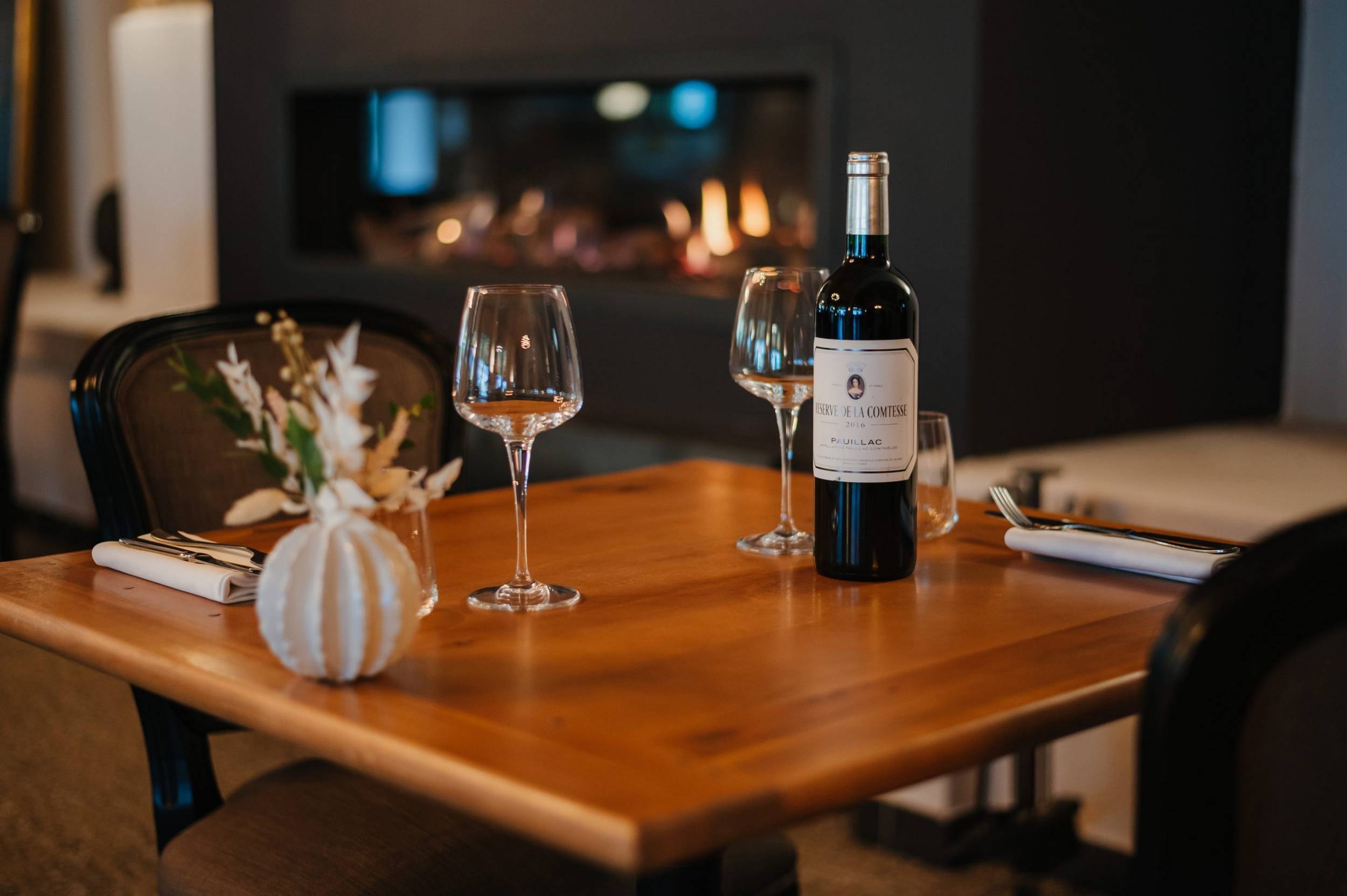 Restaurant La Robéyère
A warm and friendly place with a difference
The Restaurant La Robéyère is the heart and soul of the former family mansion, located in the former stables. The superb 18th-century vaulted hall provides a glimpse into the rich history of the place. You may sip on drinks at the bar with its intimate atmosphere, then settle around the fireplace to sample inspiration cuisine. The Hautes-Alpes light pours through the large studio-style bay windows, as an invitation to contemplate the summits from the panoramic terrace of the Hotel-Restaurant La Robéyère.
Local cuisine inspired by seasonal produce
The Restaurant La Robéyère chef has drawn up lunch and dinner menus with an emphasis on local delicacies. Fruit and vegetables grown in Hautes-Alpes, trout from the Vallée de la Durance, cheese from cooperatives and farms in the Southern Alps: The seasonal cuisine served at the Restaurant La Robéyère is crafted from top-quality raw materials, and has been awarded the Hautes-Alpes Naturellement ® label.
A snack menu is available at the Robéyère restaurant for weekly lunches, Sunday and Monday evening. The menu of the moment is available from 7:30 p.m. to 9:30 p.m. from Tuesday evening to Saturday evening. The Bar welcomes you from 7:30 a.m. to 9 p.m.
The restaurant menu
MENU PRICING
Starter + main dish / Main dish + dessert 29 €
Starter + main dish + dessert 39 €
PRICING FOR INDIVIDUAL DISHES
Starters 14 €
Main dishes 22 €
Desserts 10 €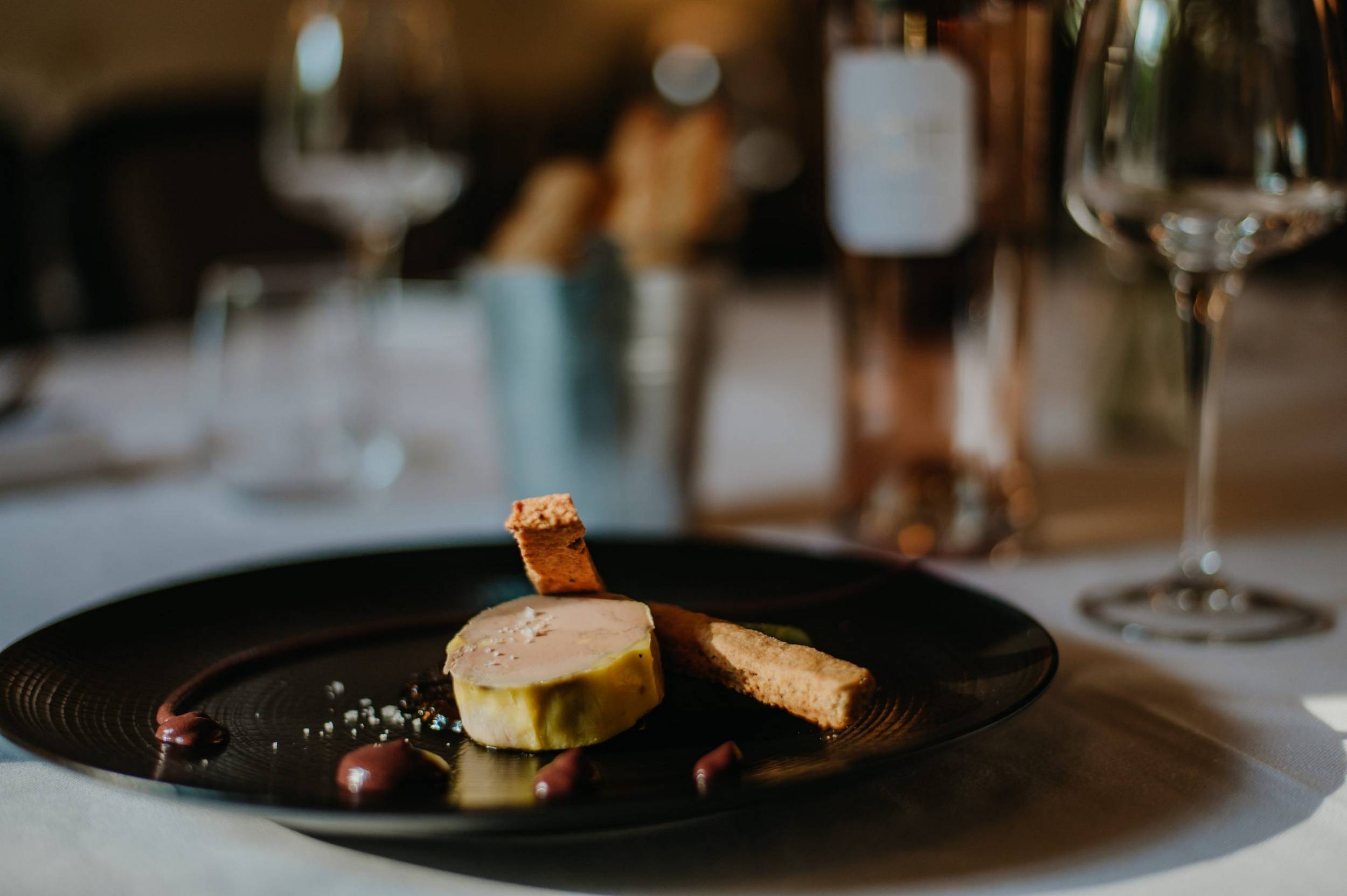 Starters
Gravalax Châteauroux trout, mint pea medley, 100% Hautes-Alpes
Home-made, semi-cooked duck foie gras, Alpine apple chutney
Egg parfait, morel mushroom capuccino, bread fingers with Tartufo ice cream
Starter of the day (please see the blackboard)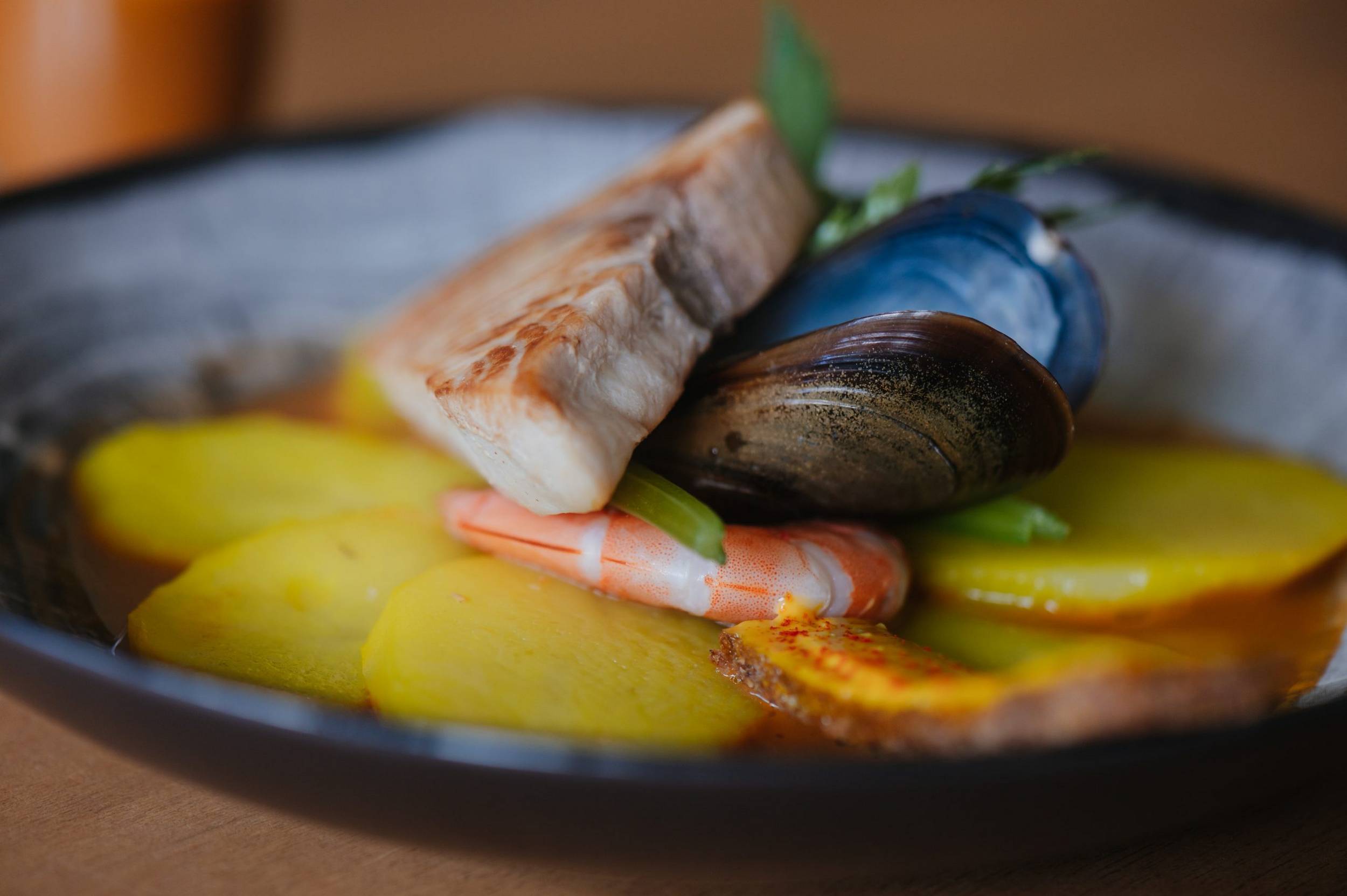 Main dishes
Fillet of arctic char from Châteauroux, cooked at a low temperature, light spelt cream, blackberry pickle, 100% Hautes-Alpes
Risotto with truffles and grilled treviso, Parmesan chips
Truly-tender pork shoulder (local), wild garlic, melt-in-your-mouth artichokes and mashed potato with black olives
Main dish of the day (please see the blackboard)
Dish for sharing, Simmental prime ribs for two, +€25 per person
Served with new potatoes and lettuce, beef gravy flavoured with truffle
Desserts
Regional cheese platter, + €4
Mouth-watering tiramisu, light mascarpone and coffee centre
Dessert of the Day (please see the blackboard)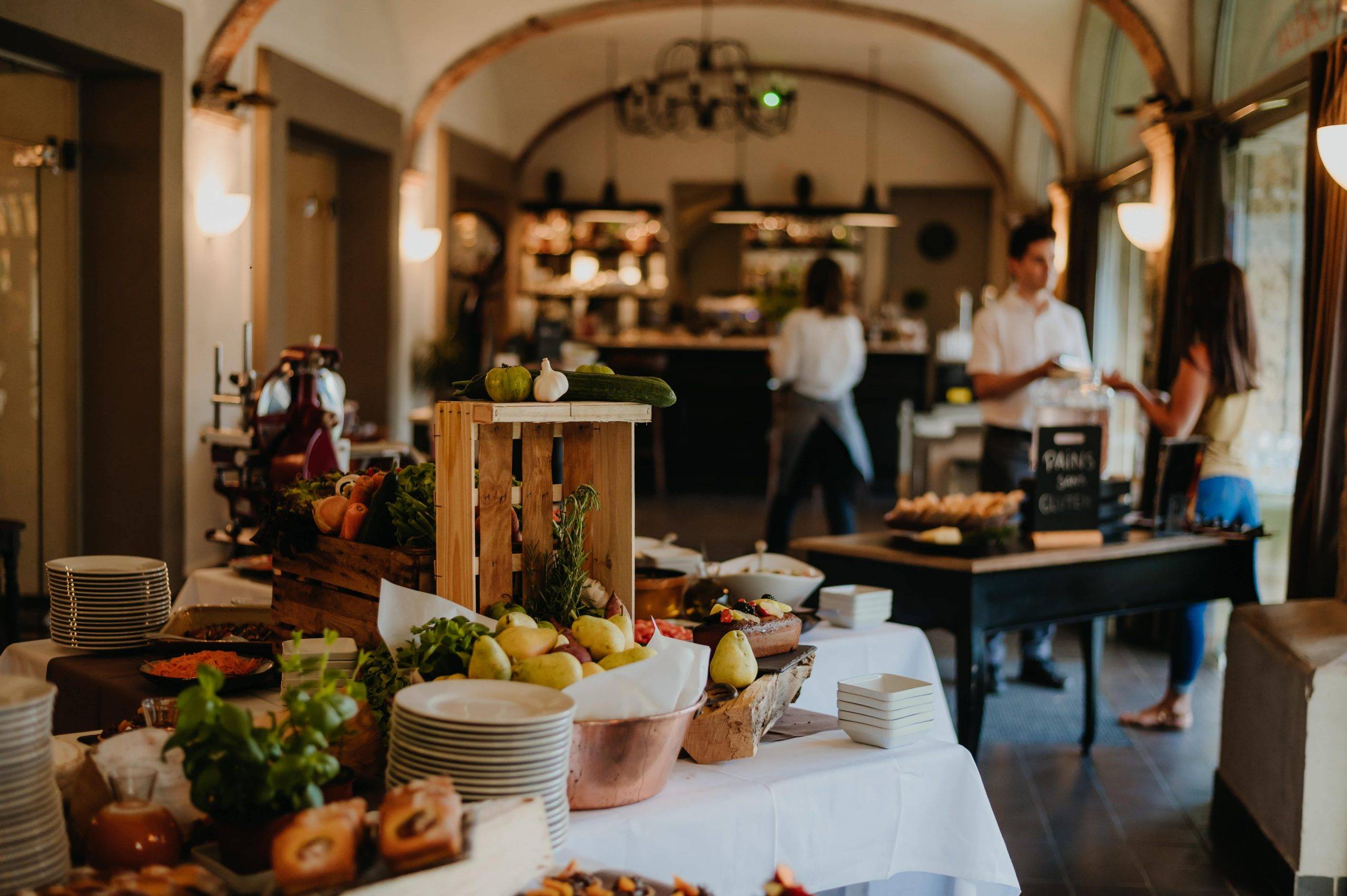 Children's Menu
(under – 12 s), menu price = the child's age
Portions are adapted to the child's age
The terrace
Breathtaking view of the mountains of the southern Alps, from the panoramic terrace, from breakfast to dinner.