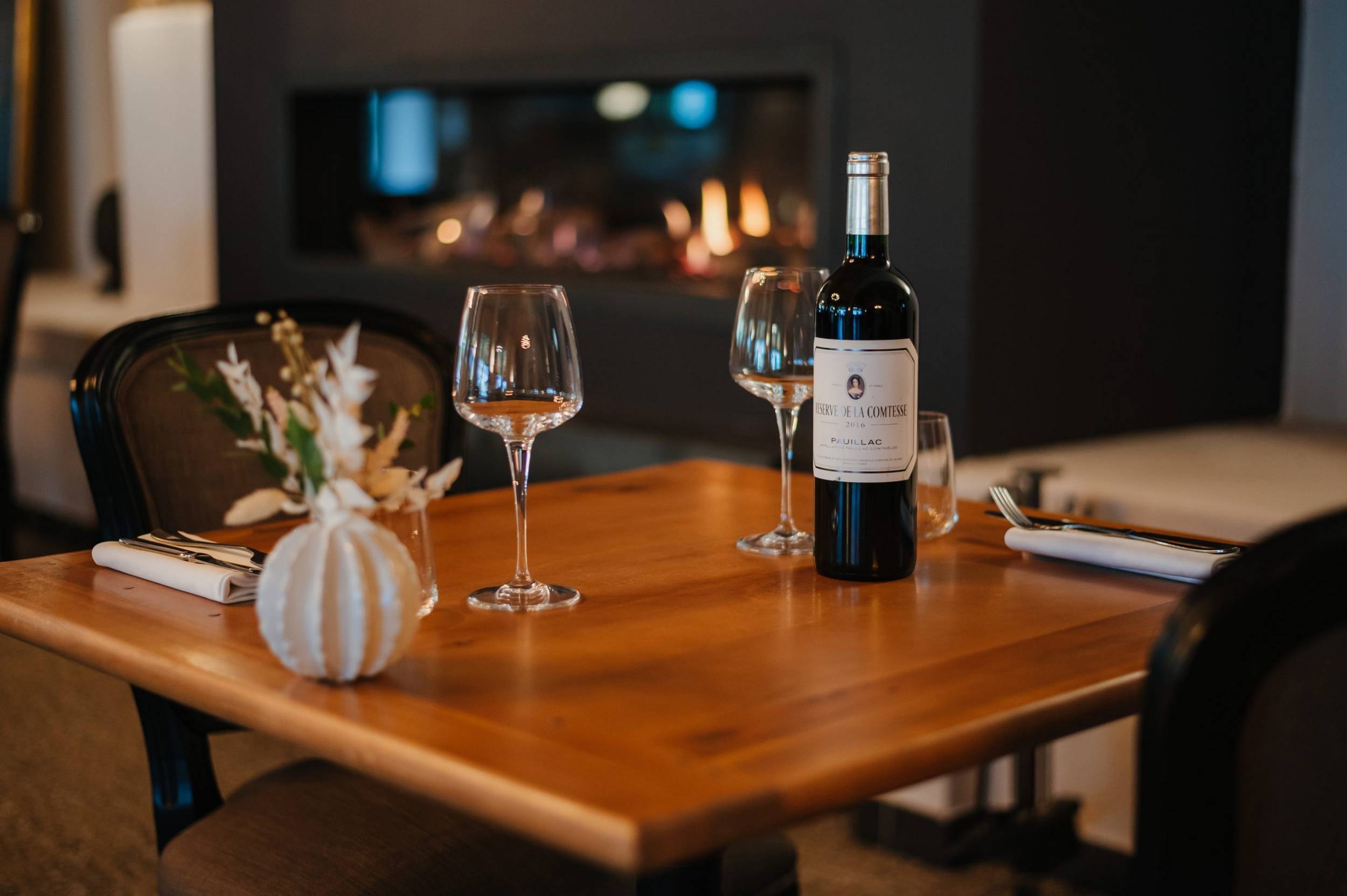 Restaurant La Robéyère
A warm and friendly place with a difference
The Restaurant La Robéyère is the heart and soul of the former family mansion, located in the former stables. The superb 18th-century vaulted hall provides a glimpse into the rich history of the place. You may sip on drinks at the bar with its intimate atmosphere, then settle around the fireplace to sample inspiration cuisine. The Hautes-Alpes light pours through the large studio-style bay windows, as an invitation to contemplate the summits from the panoramic terrace of the Hotel-Restaurant La Robéyère.
Local cuisine inspired by seasonal produce
The Restaurant La Robéyère chef has drawn up lunch and dinner menus with an emphasis on local delicacies. Fruit and vegetables grown in Hautes-Alpes, trout from the Vallée de la Durance, cheese from cooperatives and farms in the Southern Alps: The seasonal cuisine served at the Restaurant La Robéyère is crafted from top-quality raw materials, and has been awarded the Hautes-Alpes Naturellement ® label.
A snack menu is available at the Robéyère restaurant for weekly lunches. The restaurant is open from 7:00 p.m. to 9:00 p.m. every evening, except on Sunday. The Bar welcomes you from 7:00 a.m. to 9 p.m.
Reservation recommended on Saturday evenings and holidays.
The restaurant menu
MENU PRICING
Starter + main dish / Main dish + dessert 35 €
Starter + main dish + dessert 44 €
PRICING FOR INDIVIDUAL DISHES
Starters 14 €
Main dishes 28 €
Desserts 10 €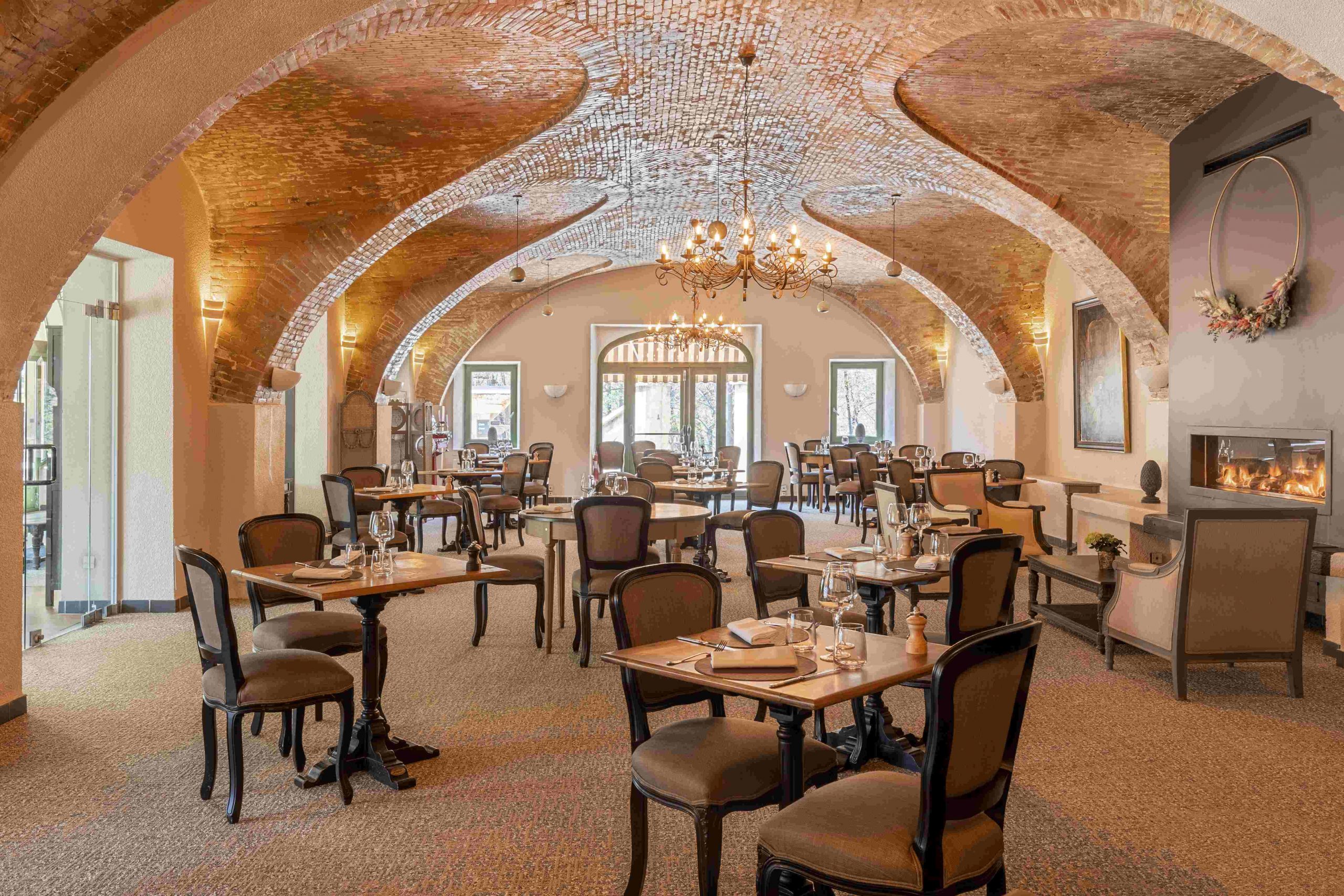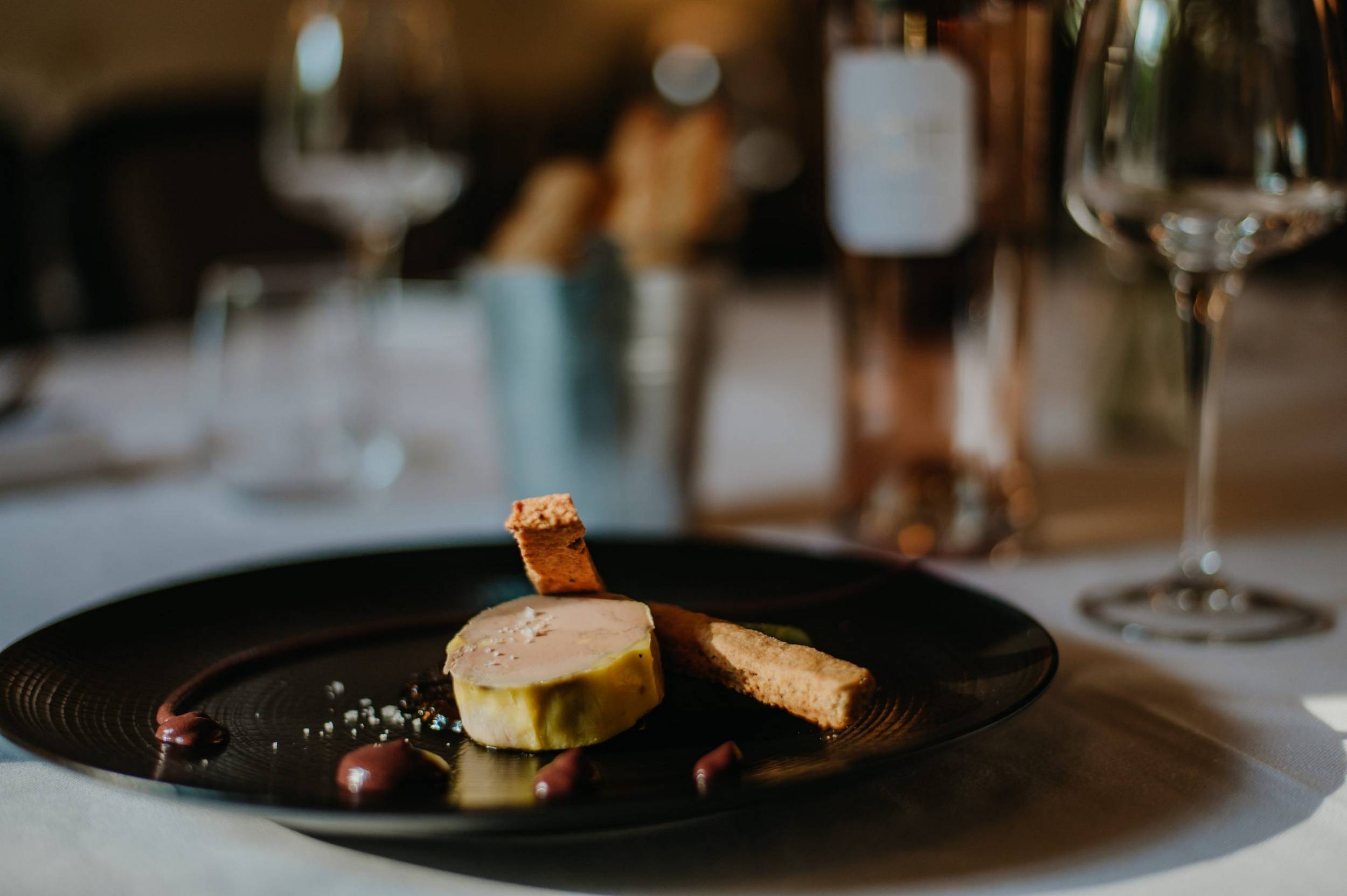 Starters
Home-smoked salmon from Châteauroux, citrus cream
Egg parfait, cream of butternut with chestnut
Foie gras chips, with apple and cream of parsnip
Autumnal terrines with chanterelle mushrooms, pork and poultry, onion and fig chutney
Starter of the day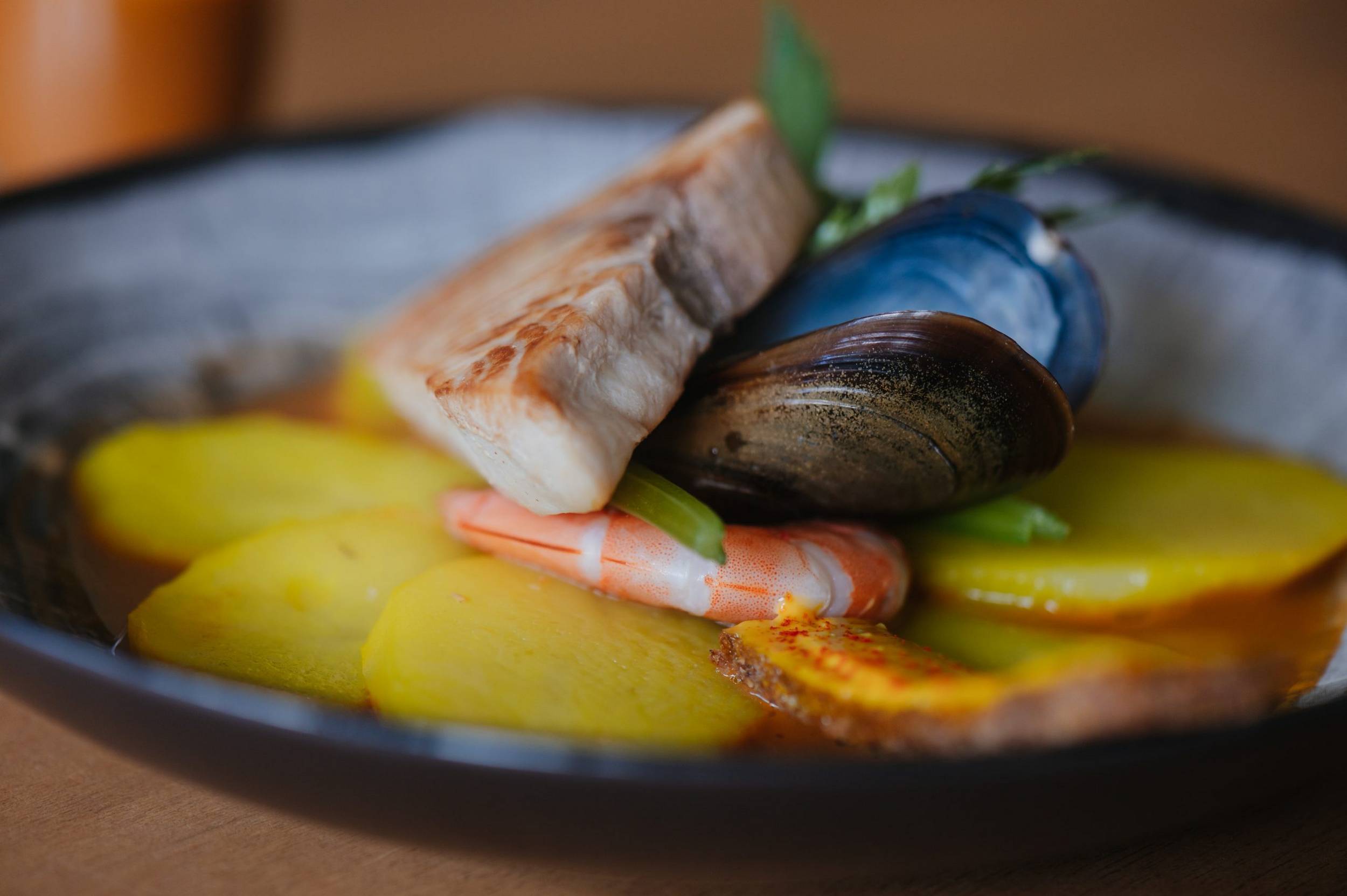 Main dishes
Shredded skate wings with tarragon butter, Flor di Capra (Italian goat's cheese), mashed sweet potato
Pork stew with Alpine beer, roast celeriac with rosemary
Rump of veal, fermented pepper jus, wild mushroom fry-up, roasted Limousin chestnuts
Rossini-style fillet of beef, market veg au gratin (€8 extra)
Dish of the day
Desserts
Upside down apple pie, vanilla ice cream and whipped cream
Alpine pear poached in red wine chestnut cream with candied chestnut chips
Papouasie chocolate fondant, Creole coulis
Quince turnover, orange and fig marmalade
Dessert of the day
The terrace
Breathtaking view of the mountains of the southern Alps, from the panoramic terrace, from breakfast to dinner.