Back to Great Alpines road
The Durance by bike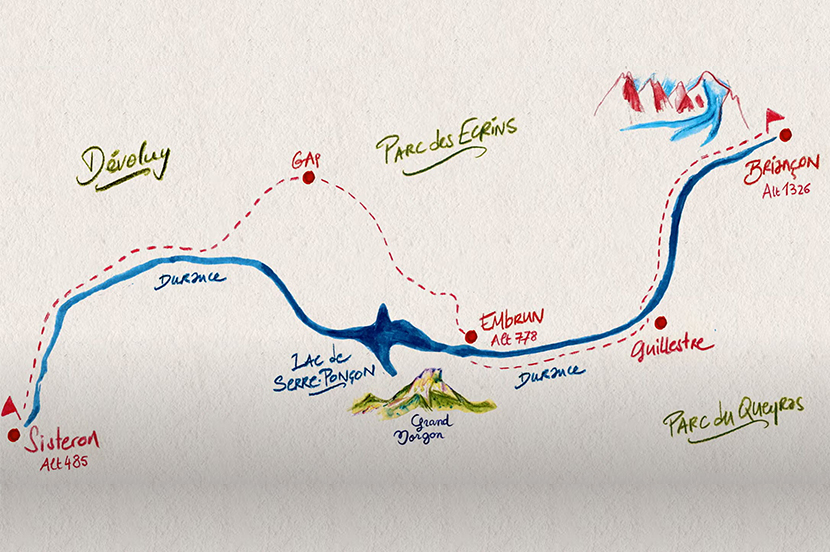 The Durance by bike is an unforgettable experience for cycling enthusiasts, offering the opportunity to cycle the V862 cycle route which extends over a distance of 438 km along the Durance valley , from Briançon in Hautes-Alpes to Avignon in Vaucluse.
This magnificent route takes you through a variety of spectacular landscapes, from Alpine peaks to the vineyards of the Rhône Valley.
You will have the opportunity to discover the natural and cultural wealth of this region, passing through picturesque villages, medieval castles and historical sites.
Whether you are an experienced cyclist or an amateur, the Durance by bike offers you a memorable adventure in the heart of Provence, with breathtaking panoramas.
Holder of the Accueil Vélo label, La Robéyère will take care of you and your bike during a well-deserved break in the Hautes Alpes.
The Accueil Vélo label is the assurance for cyclists of finding an establishment that meets the following criteria:
Ideally located less than 5 km from a cycle path.
Featuring cyclist-friendly facilities, such as a secure bike shed and repair kit.
Offering a warm welcome, including practical information, advice, route suggestions, weather forecasts, etc.
Providing services specifically designed for bicycle travelers, such as baggage transfer, laundry and drying services, and bicycle rental and cleaning.