Back to News
Freshwater discoveries at Serre-Ponçon lake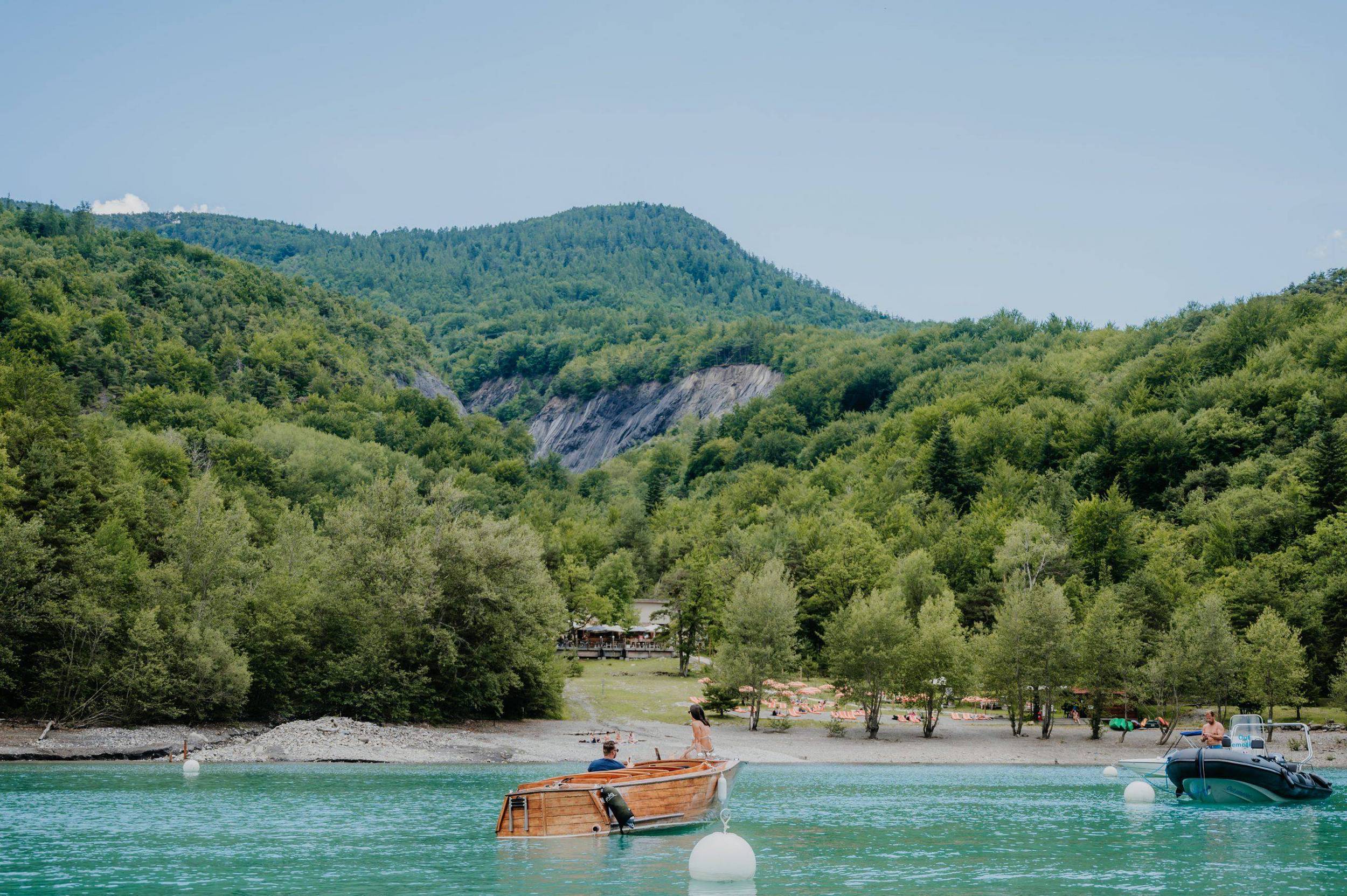 To explore the lake, the creeks, the wilderness and its history, Out Emotion will take you on an exciting boat ride. A cruise, with commentary from the guide, for a small group.
Serre-Ponçon lake is the largest artificial lake in mainland France, and harbours all sorts of treasures. What better way to find out all about it than a cruise? Captain Stéphane Russo and crew set out from Embrun for a 3-hr round trip, during which they regale you with all sorts of anecdotes in between bathing sessions.
The view from the water of the Chapel St-Michel, the emblem of Serre-Ponçon lake, is fascinating. As are the Demoiselles Coiffées ("maidens in hats"), a set of curious columns of rock topped with slabs of stone overlooking the lake. Do you know the story of Serre-Ponçon dam? And the drowned village of Savines-le-lac?
Out Emotion runs several types of boat ride: with pre-dinner drinks during sunset, with a gourmet stopover at the Paillote du lac (+ insérer lien vers article blog The Paillote du Lac), a "heritage" ride with a guide to provide commentary, and an excursion taking in the Savines-le-lac fireworks show.
To enjoy an Out Emotion excursion:
Leaving from the visitors' chalet, Chemin de Chadenas 05200 Embrun
https://www.outemotion.com/
Tel. +33 (0)6 65 11 13 68
3 excursions/day – 12 persons on board
Starting at €25 per adult